Early Voting for November General Election: October 23 – October 31
Early Voting for the November 2 General Election will begin on October 23 and end on October 31 – locations and times are posted below. Now before every election event any registered voter will have the ability to vote early at any convenient Early Voting Center. When you get to the Early Voting location, you will check in to vote, receive your ballot and vote as in any other election. Voting during Early Voting is the same as election day, but if you do decide to vote early you are not eligible to vote on election day.
---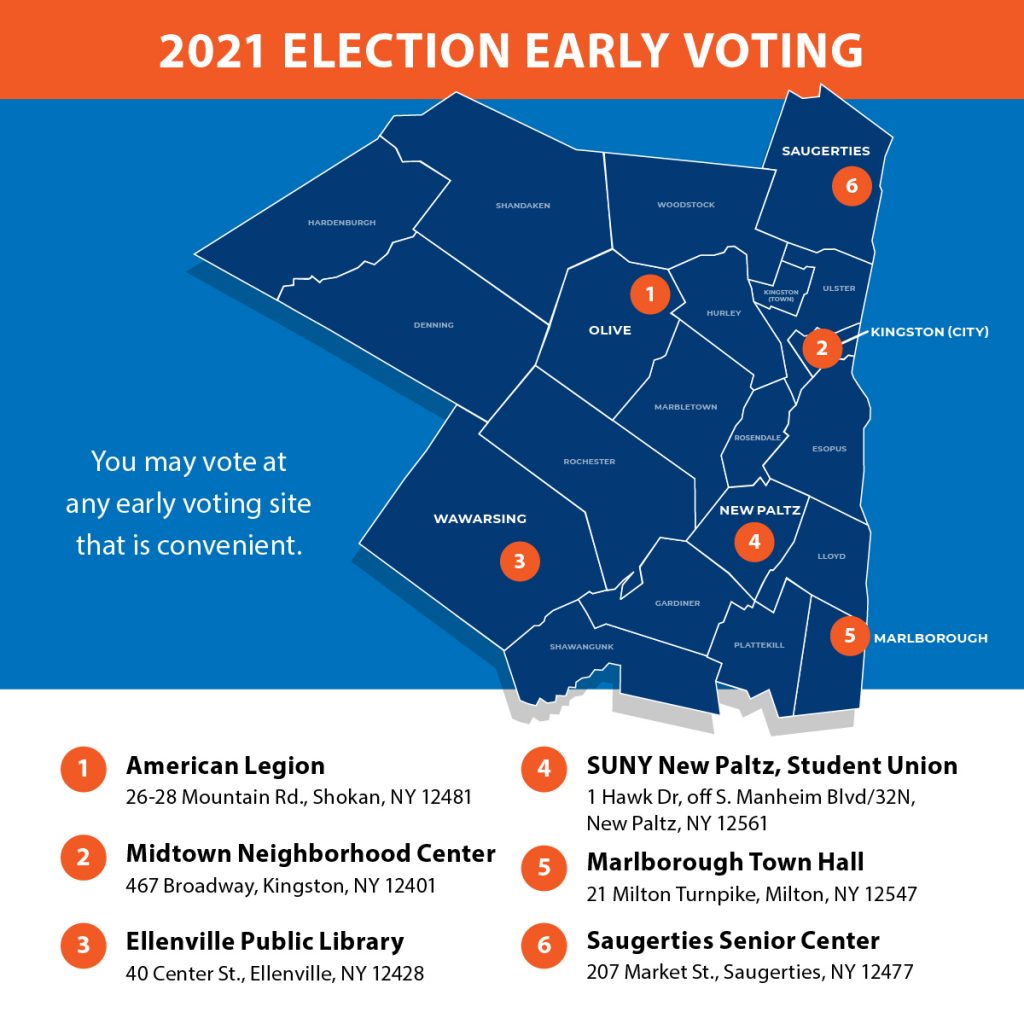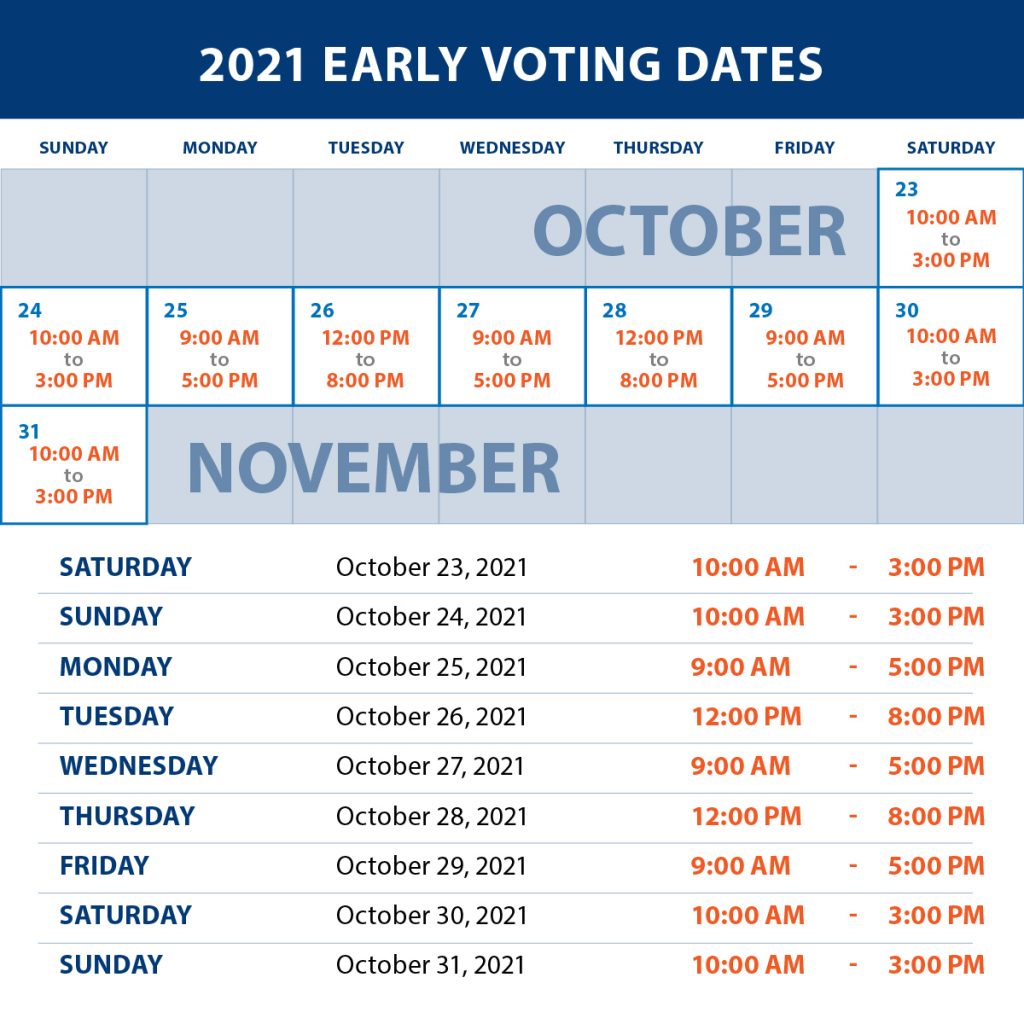 Download an Early Voting PRINTABLE FLYER.