---
Suggested for grades 1-5.
Fun and fact-filled activities, games, puzzles and more! Don't miss out on all the fun stuff inside!
A downloadable activity booklet for kids created by the Ulster County Board of Elections and the Ulster County Clerk's Records Management program
And the 2023 winner is…Julia Deyo!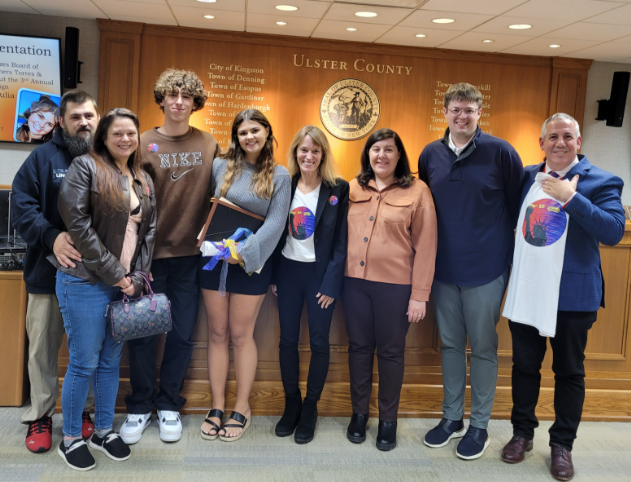 Julia was honored with the Ulster County Legislature's "Pride of Ulster County" Award on October 17, 2023. Pictured left to right: Jonathan & Becky Deyo, Joey Herring, and Julia Deyo, Town of Rochester; Legislative Chair Tracey Bartels, Board of Elections Commissioners Ashley Torres & John Quigley; and Legislator Chris Hewitt, District 21.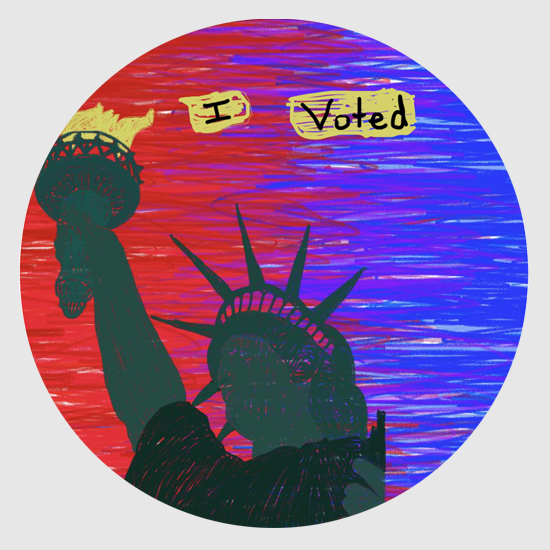 Congratulations to winner Julia Deyo of Rondout Valley High School! Her winning design (pictured above) will be distributed during the 2023 November Elections. We will open submissions for the 2024 "I Voted" Sticker design in March of next year. Thank you to all of our student artists who participated!
The winner of our 2023 contest, Julia Deyo, has made her design available on items for purchase. If you are interested in supporting her art directly you can visit her store here: Official Julia Deyo "I Voted" Store
---
Websites for Students/Teachers:
Smithsonian Online: The Machinery of Democracy
Resources for Registering Students to VOTE:
Ulster County College Student Guide to Voting