---
Suggested for grades 1-5.
Fun and fact-filled activities, games, puzzles and more! Don't miss out on all the fun stuff inside!
A downloadable activity booklet for kids created by the Ulster County Board of Elections and the Ulster County Clerk's Records Management program
3rd Annual Ulster County "I Voted" Sticker Contest
I Voted stickers are a popular way of showing your civic pride and reminding neighbors to vote. Any young person age 13-18 that is a resident of Ulster County can participate in a our annual design contest. Tens of thousands of Ulster County voters will be sporting the winning design this November.
2023 Finalists for Online Voting — Coming Soon!
And the 2022 winner is… Hudson Rowen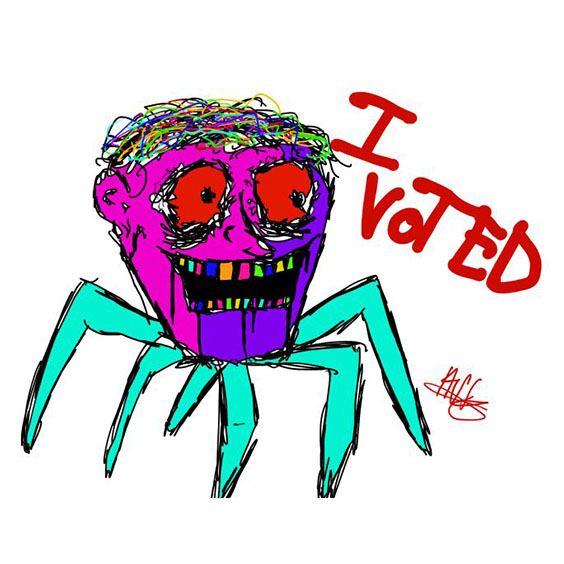 The winner of our 2022 contest, Hudson Rowan, has made his design available on items for purchase. If you are interested in supporting his art directly you can visit his store here: Official Hudson Rowan "I Voted" Store
---
Websites for Students/Teachers:
Smithsonian Online: The Machinery of Democracy
Resources for Registering Students to VOTE:
Ulster County College Student Guide to Voting